Mahjong Slide is a fun sliding spinoff of Mahjong.
You need to remove pairs of matching tiles by sliding them in the board.
Once two identical tiles touch each other they will be removed from the game.
How to Play Mahjong Slide
You need to get two identical pieces to meet, on the same level.
Take for example these two pieces: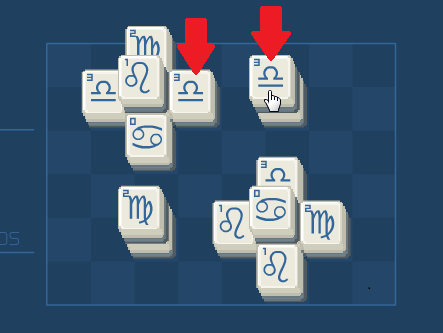 You can drag the right one to the left, and it will reach the second one.
Click on the piece you want to move: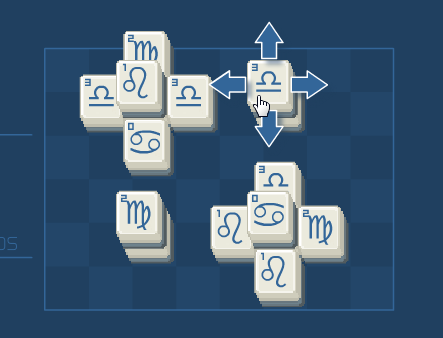 Now choose a direction: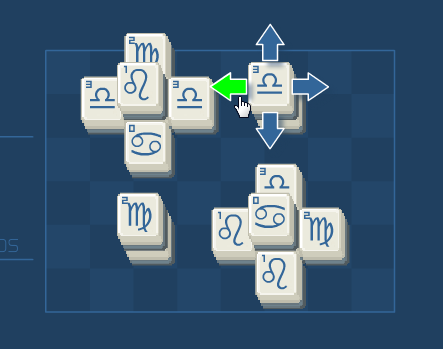 Now release the mouse and the pieces will meet and be cleared from the board.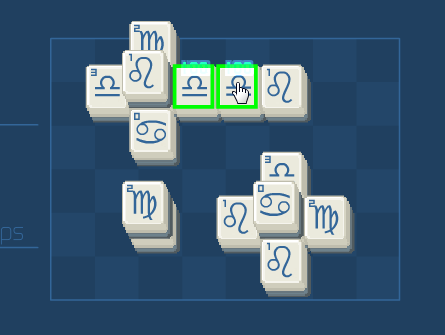 Clear the board to finish the game and go to the next level.